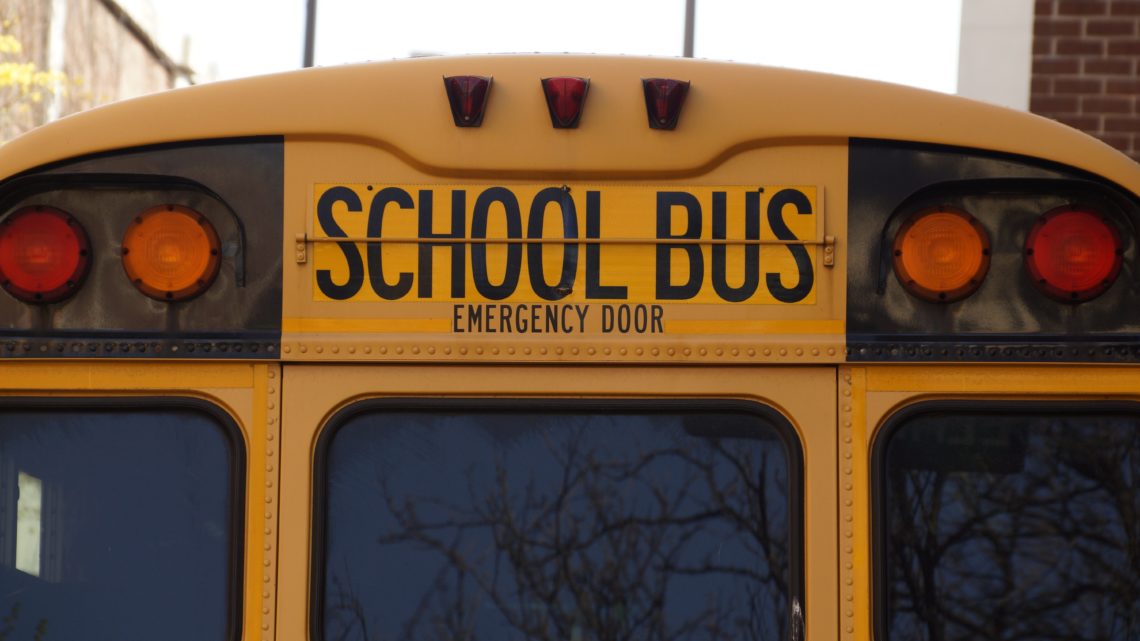 Back to School: Supporting Teachers Strengthens the Team
By Terri Barnes
Building a strong student-advocacy team is essential for military-connected students. As the school year begins in a pandemic environment, now more than ever, the team-building strategy should include supporting teachers, as well as students.
Military-connected students at new schools won't be the only ones navigating a new learning landscape this year. Teachers are also feeling uncertainty and stress. For educators, going back to school in a pandemic environment is a new frontier, whether classrooms are virtual, in-person and socially distanced, or a combination. In addition to welcoming new students, teachers are preparing new ways of learning for all their students, while balancing personal concerns about staying healthy and managing their own children's education.
Becky, a military parent and a district school psychologist in Virginia, encourages parents to advocate for their children while also giving grace and understanding to teachers.
"There are a lot of uncomfortable feelings around the start of school in many places," says Becky. "Things keep changing. The uncertainty affects everyone and can be unnerving for teachers and parents. If educators also have kids in the district, they may be feeling what parents are feeling. They're struggling alongside parents."
Educators who are also parents may be experiencing the same struggles as the parents of their students.
Sarah is a high school teacher in a military-heavy district in South Carolina, which has opted for in-person classes with a virtual option. She says there is some uncertainty around how the requirements for masks and social distancing will work out when classes actually begin in September.
"Our administration is trying to have a plan for as many contingencies as possible, but just not knowing how it's really going to be plays a role in beginning-of-the-year fears."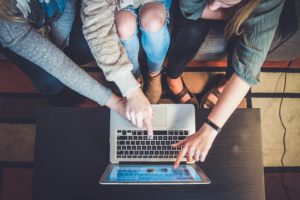 Becky's district, which also serves many military students, is beginning the school year with virtual-only classes, which presents its own challenges. Like other working parents, teachers may also have their own children attending virtual classes from home.
"There's also a learning curve for the technology," says Becky. "It's exciting, but also intimidating for those who haven't been teaching in this manner to now have to do that. Offering that grace is so important. Remember a lot of these things that are frustrating (to parents) aren't even in the teacher's control. Technology issues, even decisions about virtual versus [in-person] school."
Stress management and support are important for teachers as well as students, says Becky. As part of a clinical team in her district, she is available to support both students and educators, to be a listening ear, or offer professional development for stress management.
Stress management and support are important for teachers as well as students.
"There's a big push for social and emotional learning (for students) in our school curriculum," she says. "As our teachers are teaching their students, they are also reinforcing those skills for themselves, about feelings identification and how to manage big emotions. Emotional wellness is a critical part of learning. Your emotions will respond before your thinking and learning brain can activate."
In spite of all the uncertainty, military-connected students and their parents can proactively help create an environment of understanding at a new school with good communication at the outset.
Becky and Sarah both advise military-connected parents to introduce their students to new teachers ahead of time, just as they would in any move. If a face-to-face meeting is not available, an email will serve to share any information that would be helpful for teachers to know up front.
"Let teachers know your concerns as a parent," says Becky. "Put those in the first email, especially anything not in their records. Let teachers know your child is new. It's true that everybody is new to this (pandemic) situation, but it's important for teachers to know who is totally new to a community. Keep it short and clear."
The pandemic situation is new to everyone, but teachers still need to know when students are new to their school and community.
Students attending class virtually may have a harder time connecting, Sarah adds, so an introduction, even by email, is even more important this year for connecting teachers and students.
"If the student is in middle or high school, encourage him or her to begin advocating for themselves, if they don't already." Older students can send an email to their teachers to introduce themselves.
Having an Education Binder of information about a student is ideal, says Becky, but if school is virtual and that's not possible, send key information by email. Perhaps a face-to-face meeting can be planned at a later date, when parents can discuss the binder with teachers.
Sarah, who grew up in a military family and changed schools many times, knows from experience as both educator and student the importance of knowing a student's military background. Limited contact in a virtual or hybrid classroom may make it more difficult to get to know students, so the more information a teacher has, the better. Knowing a student has attended multiple schools lets the teacher know to look out for potential gaps and overlaps in curriculum or learning.
Limited contact in a virtual or hybrid classroom may make it more difficult to get to know students, so the more information a teacher has, the better.
After classes begin, parents can support teachers by encouraging their students to engage fully in their new classes, whether virtually or in person.
"Work with your child, encourage them to participate," says Becky. "Make sure your child is holding up their end of the bargain, getting work done, attending virtual or real classes. Teachers may feel deflated when they are trying to reach students virtually and don't get a response back."
Sarah will be teaching in person and will have students attending online as well.
"I am going to have to encourage those who are doing school at home to remember that they are in school," she says. "I can only help students if they show up."
Both students and teachers may struggle with the virtual environment, especially when it comes to getting to know one another, says Becky.
"Teachers want to be with kids, to build relationships. So much is missing when you're doing it virtually. This is hard for them too," she says. Becky offers a few more ideas for ways to show support for teachers while advocating for students:
Extend extra grace, patience, and understanding whenever you can. Remember, everyone is traveling a new path together, and everyone is feeling more uncertainty and stress than usual.
Let teachers know you are there to support them. Ask how you can support them and offer to share your areas of expertise or time if you are able.
If you have concerns about your child, talk to the teacher, and don't hesitate to reach out to school mental health resources as well: a counselor, social worker, or psychologist.
Keep teachers informed about difficulties, whether technical, personal, or academic.
When emailing a teacher about an issue or to request a time to talk, give the teacher 24 to 48 hours to respond. They may not be able to respond during non-class hours when they are at home caring for their families.
Send teachers random notes and emails of gratitude and support. Let them know what is working well for your student and when you appreciate what they are doing.
"Remember that many of us are parents too," says Sarah. "We came into this profession because we love kids. This is a super weird and stressful time for everyone. When we enter into community with anyone, the best default is to trust. … I want what parents want—the best for their kids. If we can keep an open dialogue, things will start better."
Terri Barnes is the mother of three military children who attended a combined twenty-seven schools, K-12. She is the author of  Spouse Calls: Messages from a Military Life and editor of  Seasons of My Military Student: Practical Ideas for Parents and Teachers.
---
More about supporting families and educators: