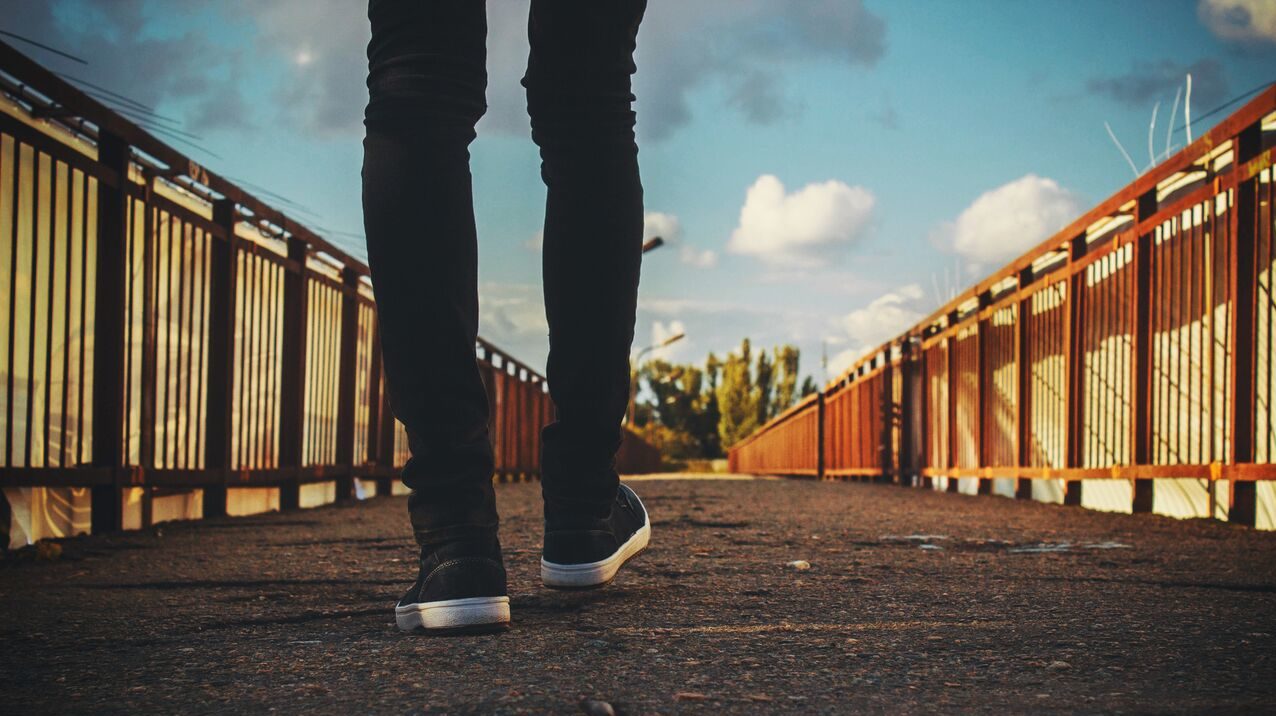 Academic Gaps and Overlaps
By Amanda Trimillos
In conversations between teachers of military-connected students, two issues come up repeatedly: gaps and overlaps. At one table in the teachers' lounge, it might go like this:
"I have a new student who has already completed the unit we're working on now. What do I do?"
Across the room at another table, the conversation could begin:
 "I have a new student who missed the lessons preparing for this unit. What do I do?"
New students enter our classrooms throughout the school year, even up to the final weeks. Very often, the student arrives with overlaps in learning or gaps in preparation. It's not unusual for one student to have an overlap in one subject and a gap in another. These gaps and overlaps create a continuing challenge in helping the student succeed.
A student may be placed in the appropriate class for her learning level and still face a struggle caused by a gap or overlap.
Sweet sorrow and fractious fractions
As a high school English teacher, I found one particular couple at the heart of many curriculum overlaps: Romeo and Juliet. Invariably, my class would just be starting to read Romeo and Juliet when a new student would walk in the door having already read the play, written a paper, and passed the test with flying colors. This student has an overlap in education. He's already completed the material and is about to study Shakespeare's classic tragedy again.
On the other hand, sometimes a student has a gap. Consider the middle school teacher who has just completed a lesson on multiplying fractions in preparation for a unit on dividing fractions. A new student arrives in the classroom who has not yet learned to multiply fractions. This student has a gap in knowledge and skills. The new student isn't at the same place as the class and won't be ready to begin dividing fractions.
It takes a team
Gaps and overlaps are common challenges, though they are often overlooked or misunderstood. Some simple strategies can help the student-advocacy team work together to align the incoming student's skills and knowledge with the expectations of the class curriculum.  Parents, teachers, and student should meet to evaluate gaps and overlaps that might be present in any subjects. Then, together they can build a plan to align the new student's skills and knowledge with what the class is now learning.
Bridge the gap 
Help a student who has a gap between what he knows and what his new class is learning with proactive tactics.
Modify assignments to meet the student's needs, adjusting until the he is on track with peers.
Encourage in-class peer tutoring or allow partner work as a support strategy.
Register the student in Homework Club or tutoring support during lunch or after school.
Offer teacher one-on-one tutoring to enable quick progression in skill development.
Overcome the overlap
Use purposeful action to integrate the student whose knowledge and skills overlap with what her new class is learning.
Modify assignments to challenge the new student and other students who are ahead.
Encourage deeper insights and critical thinking skills about the material.
Place the student as a leader in team work or a tutor to struggling students.
Encourage the student to watch for new insights or gaps, even in familiar material.
For either a gap or overlap, another possibility is for the student to switch to a class where the course of study matches the student's level. The team should be sensitive, however, to moving the student and making him or her be "the new kid" just after settling into the classroom.
Personality plus
Any method the team chooses to address a gap or overlap should fit the personality of the student and classroom dynamics. For example, one new student might feel uncomfortable teaching a lesson in a new environment, though another might welcome the experience. While integrating the student's learning, pay attention to social integration as well.
Overcoming the gap or overlap doesn't end with creating a plan. Follow up is vital. The student-advocacy team should plan to follow up at intervals—one week, two weeks, three weeks, as needed—to discuss progress and continued interventions as needed.
A strong student-advocacy team and a solid plan to overcome the gaps and overlaps are pivotal to ensuring student success.
Amanda Trimillos, EdD, works closely with education colleagues to identify and overcome gaps and overlaps in student learning. She is a military spouse, mother, and National Board-Certified Teacher. She is coauthor of  Seasons of My Military Student: Practical Ideas for Parents and Teachers and wrote the essay "School Choices and Changes" in Stories Around the Table: Laughter, Wisdom, and Strength in Military Life