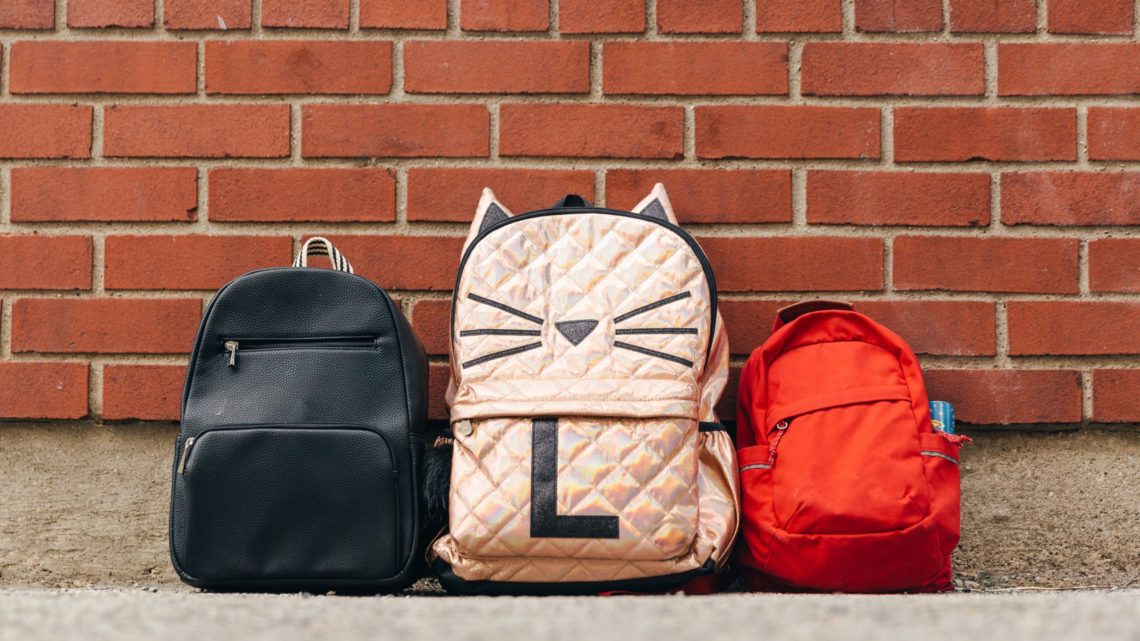 Remote Learning: Scaling Virtual Walls
Virtual learning can create some very real obstacles, especially for military-connected students in the Season of Arriving. Navigating a new school and new home while trying to make friends in virtual classes may feel like facing a brick wall. Amanda Trimillos and Stacy Allsbrook-Huisman, coauthors of Seasons of My Military Student: Practical Ideas for Parents and Teachers, offer reassurance and real strategies for scaling the virtual walls of remote learning.
Amanda, Stacy, and their military families are in the thick of this pandemic-year experience. Both their families PCSed this summer to new communities and new schools. Amanda, a middle school teacher, is leading a combination classroom, with some students attending in person and others participating by video. Her own four children are also learning in various hybrid situations in their new schools. Stacy's children are attending schools that offer only virtual classes for now.
Along with the challenges of adjusting to new classrooms, making friends can be difficult, sometimes leaving students feeling isolated. Supportive and involved parenting is more important than ever, Amanda and Stacy agree. They offer these encouraging ideas for families to improve their student's social, emotional, and academic outcomes:
Find the positive. Don't lock in on the hardship of the situation. Acknowledge that hardship and frustration exist, but also encourage students to find something positive to hold on to. Look for new positives each day, as well as positives that could come from the whole experience. Encourage students to write down what they discover.
Keep a journal. This is a historic time, so encourage students to write about it, to create their own historic record. Journaling can supplement learning, give students a way to practice writing, explore current events, and process their own experiences and emotions.
Create a routine and a schedule, even if kids are taking virtual classes at home. A schedule gives structure and creates normalcy, just as it does after any move. Making a schedule and keeping track of assignments will keep students on track and provide reminders for what is due and when.
Take regular breaks from screen time as part of the schedule. Get students outside for exercise and fresh air whenever possible. Take advantage of the mental health benefits of the family pet. If pets are too distracting to remain in the room during class time, let kids play with them and pet them during breaks.
Plan computer time as a family. If the whole family is working from home at different times, internet bandwidth and available screens may be at a premium. Regular family meetings help when planning who needs to be online and when. Determine who has priority, and let teachers know about any conflicts that might keep students from attending online class.
Keep teachers informed. Start a phone or email conversation, especially when in-person meetings aren't possible. For new students, give teachers some background so they will know how to connect with students. Teachers may also be able to help connect new students with others who have similar interests or suggest ways to connect. A teacher will also know about other new students who are looking for friends.
Monitor homework. For some students, their ability and personality may not translate well in online homework or virtual class participation. If parents realize their student's work or grades are not reflective of his or her understanding of a particular subject, they should let teachers know and discuss solutions.
Know the Interstate Compact. The provisions of the compact are still applicable and may be helpful in some situations. Read the compact and be familiar with what it covers and what it doesn't.
Make friends. Creating opportunities for students to make friends is part of a positive school experience, and it's hard right now, Amanda and Stacy agree. Parents may have to be more proactive than usual to help their students find ways to connect in a new place. They suggest plugging into sports and outdoor activities whenever possible and making a point to meet neighbors.
Many other families are also looking for connections, and it's worthwhile to take the initiative to break through the walls to new friendships—now more than ever.
---
On Milspouse Matters podcast, Amanda and Stacy talk about their latest moves and experiences with remote learning. Listen to Milspouse Matters Episode 47 with host Jen McDonald for more ideas and encouragement for remote learning.
---
Latest COVID Information and Guidance from Military Interstate Children's Compact Commission.