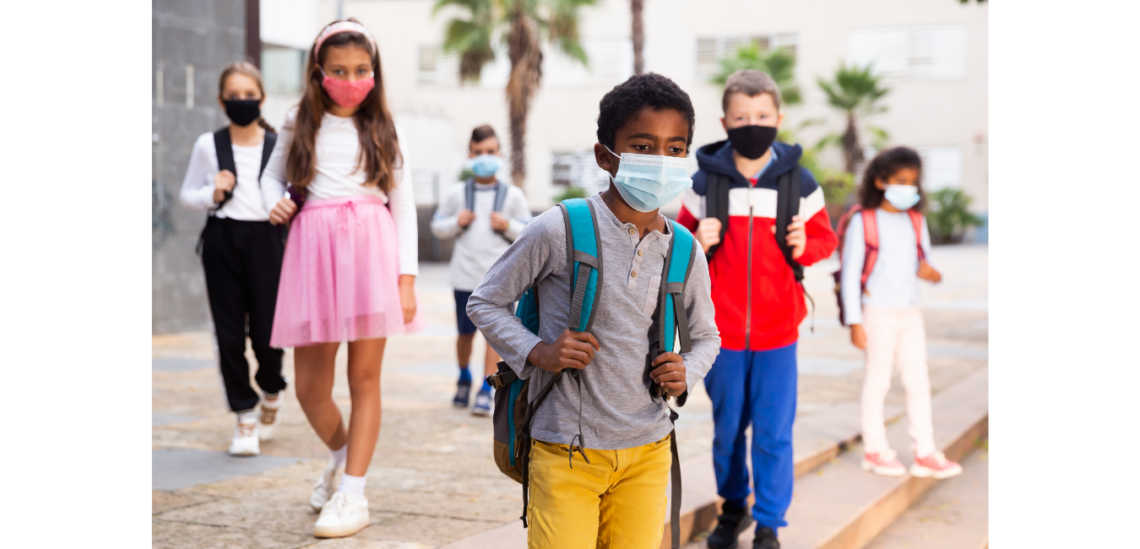 Early Planning Helps School Transition
By Stacy Allsbrook-Huisman
Spring usually signals the Season of Leaving has officially begun. The Season of Leaving can happen any time of year when a move is on the horizon, but many families have military orders in hand as the school year closes and they are anxiously reviewing their to-do list. Aside from the long list of tasks associated with moving an entire household across country or overseas, there are details families should tackle earlier rather than later when withdrawing from a school.
Supporting a young student or teenager through school transition can be complicated and emotional. Between securing credit transfers and proper school documentation, parents will have many tangible tasks to run down before moving from their school community. But some of the critical items on the Season of Leaving checklist shouldn't be left until the final days. Below are a few steps parents should tackle as early as possible when planning to exit a school.
Teacher to Teacher Letters
These letters are a written communication or letter from a current teacher to a future teacher. It's a way for a teacher or coach to introduce a student's ability and personality. Busy teachers need extra time to be able to write thoughtful communication. We recommend giving a busy educator at least six weeks to complete the letter.
For elementary age students, Teacher to Teacher Letters should include academic strengths and weaknesses, areas of growth, learning style, and insights into character. It's a way to shorten the "get to know you" period between teachers and new students. For older students, having a favorite teacher or coach write a simple letter of recommendation on the student's behalf will help with applying for new academic clubs or associations, possible summer jobs, or joining new competitive teams. It can be helpful for college applications, too.
To make it easier for the current teacher, parents or older students should give the teacher a few ideas or a sample letter. Giving teachers guidance for comments and a healthy lead time enables a timely return.
Build an Education Binder
An essential step in school transition is getting organized. Building a binder with important documentation for each school-age child in the home will ease the registration process at a new school. A binder can be as simple or complex as needed. Start by accumulating school documents before they are needed.
Items to gather when orders are imminent include shot records, past report cards, work samples, copies of textbook covers or current online curriculum programs. It's also a smart idea to begin working on school physicals before moving so students can transition quickly into summer camps, sports, and more at their new location.
Organize important school documents separately from other moving documents. Hand-carry essential education documents in an easy to grab-and-go binder during the moving process until the student is registered in their new school.
Understand any change in curriculum between locations. Many states are heavy in virtual learning while others are offering traditional in-person learning. There may need to be a deeper discovery of the gaps and overlaps. Document what students are currently working with, how they managed, issues that have developed, if any, and add it to the binder. This will help when registering at a new school.
Plan the Goodbyes and Stay Connected
It's a good idea to begin thinking about how the student will say goodbye to fellow classmates, teammates, teachers, and friends. Saying a proper goodbye allows everyone to have some closure. From goodbye drive-bys to quick air hugs, it's important to provide emotional closure. It's an intentional act and a way to connect and stay connected through the moving process for kids.
Over the past year, school transition has been tough on military-connected students in new communities. Between social distancing, mask wearing, school closures, and reduction of extracurriculars offered, it's been a rough road for many families. It's critical that parents help students connect and stay connected during the Season of Leaving. Make a plan to stay in touch with the student's friends and teachers through the moving process so children can continue to grow socially and emotionally.
After a move, it could be months before a child will be able to make friends that they are comfortable enough to text, FaceTime, or play with. By considering the child's current strong, healthy friendships, parents can encourage their child to keep in touch with those friends throughout the transition process.
The Season of Leaving is one of four Seasons of TransitionTM, and for parents, it can be the most daunting one. Start early to help with a smooth transition: Prep teachers with letters of communications from previous teachers, gather and organize important school documentation, and mentally check in to plan for the emotional side of saying goodbye.
Stacy Huisman is a mother of two, Air Force spouse, and freelance writer. An advocate with a passion for military-connected children and their families, Stacy is coauthor of Seasons of My Military Student: Practical Ideas for Parents and Teachers. She's dedicated the last decade to understanding the challenges military kids face when changing schools. 
---
More about supporting students during the Season of Leaving: