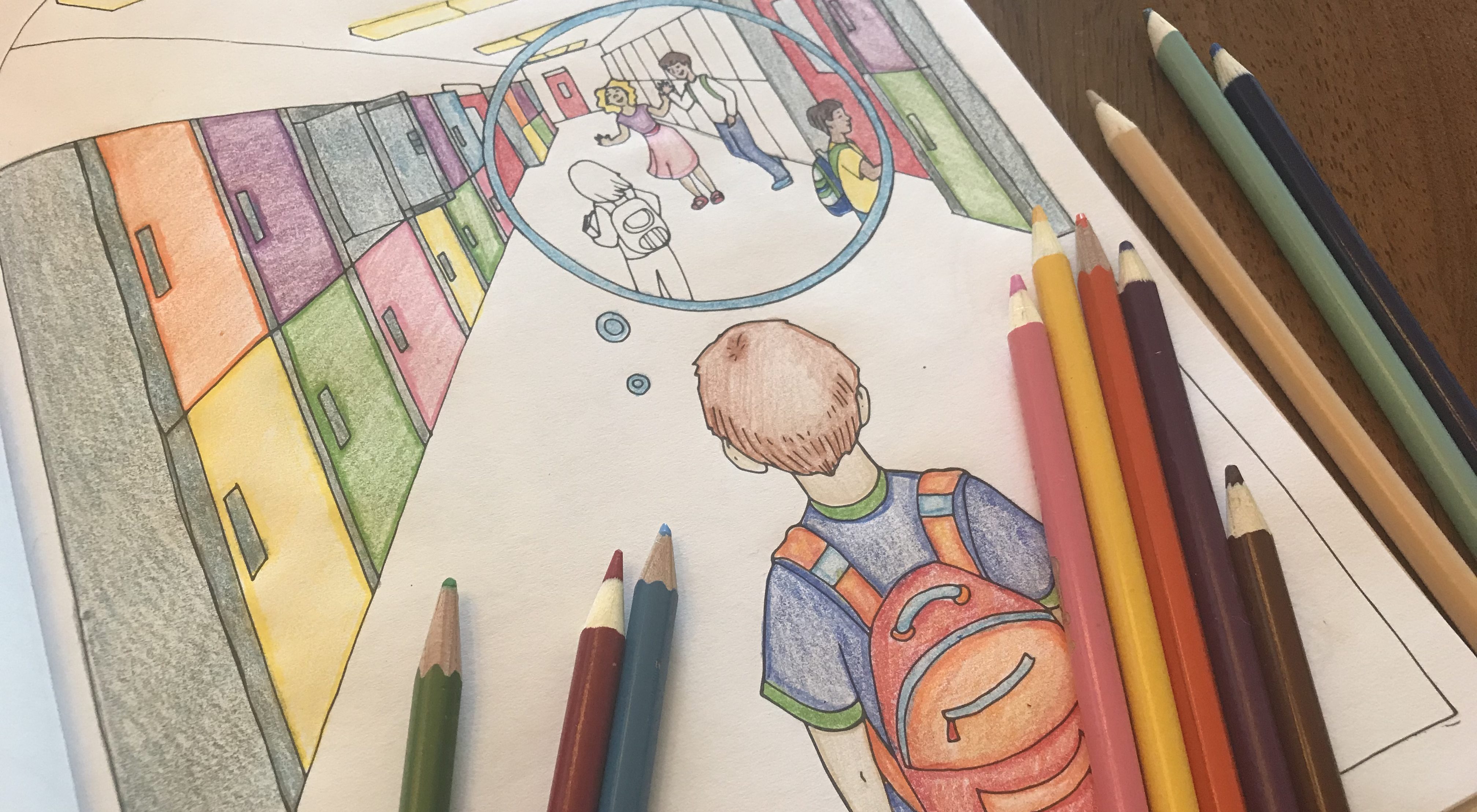 New School: 5 Tips to Prepare Your Student
By Amanda Trimillos
When a military family gets PCS orders, it's time for military-connected students to say goodbye to one school and prepare to enter a new one. When farewell parties have come and gone, tears have been shed, and the car is packed, preparations for entering a new school begin in earnest.
Between leaving one school and arriving at another, military-connected students  may feel a bit rootless. They have left behind familiar places and faces. New schools and friends are still unknown. One way to feel grounded as soon as possible is to start planning ahead for putting down new roots—even before starting classes at a new school.
This means preparing students both academically and socially for their new location. Social planning can help students make a few friends before going to class, so they will worry less about who to sit with at lunch on the first day at a new school.
Academic preparation is also important. Most PCS moves happen during spring and summer. Parents and teachers know that any student can experience a summer slide—a decline of academic skills during summer vacation. A similar slide may happen during a move, in whatever season the move occurs. This problem can be magnified by curricular differences between sending and receiving schools and missed school days during PCS.
Preparations, both social and academic, help create a strong start at a new school. Here are five steps parents can take to ensure a smooth Season of Arriving:
Request a teacher-to-teacher letter
This is a letter written from a sending teacher directly to a receiving teacher to introduce the student. It includes details like whether the student works better in teams or individually, where in the classroom the student works best, any educational needs or strengths, academic and personal preferences. Even when the school year is over, it's not too late to contact previous teachers to request letters. Coaches, advisors, and school counselors can also write letters about the student. Giving teachers more information about the student can help both social and academic adjustment.
Register before arrival at a new school
As soon as you know which school your children will attend, get information about registration for clubs, sports, and activities at the new school or community. Ask which activities fill quickly to ensure meeting deadlines. Tryouts for some teams might be over, but the Interstate Compact on Educational Opportunity for Military Children includes provisions that allow for late tryouts for military-connected students.
Give the student some responsibility
If the school, PTA, or community has a website or Facebook page, the student can do research about the culture and activities at the new school. With age-appropriate supervision, have the student seek out buddy programs, back-to-school events, or the most popular local swimming pool. Based on the student's own research and initiative, she might find someone who will be a friendly face on the first day of classes.
Take homework on the road
Use transition and travel time for extra reading or skills practice. Perhaps there are skills the student has not mastered, or skills not yet learned but needed in the new location. For math facts, use flashcards and on-the-spot calculations at the gas pump or in the grocery store. For converting measurements and weights, use cooking and craft activities to practice converting ounces to cups and inches to yards. Travel time is a good time for read-aloud practice, reading stories to siblings, parents, or stuffed animals.
Enjoy the journey
For kids of any age, offer some PCS transition fun. Go to the pool, the mall, the rock-climbing wall. Create some family memories en route to a new duty location by visiting a National Park or museum. Reconnect with friends and family who live along the way. Upon arrival, help your student find out where other kids his age are gathering. Who knows? Maybe the kid he competes against in a cannonball contest at the pool just might be the kid who saves him a seat in the classroom and becomes a new best friend.
Amanda Trimillos, EdD, is a military spouse, mother, and National Board-Certified teacher with extensive experience teaching military students in the United States and overseas. She is coauthor of Seasons of My Military Student: Practical Ideas for Parents and Teachers and wrote the essay "School Choices and Changes" in Stories Around the Table: Laughter, Wisdom, and Strength in Military Life.
---
Photo illustration by Brenda Harris. Coloring book page from Coloring My Military Life—Book 2 by Jessie Barnes.