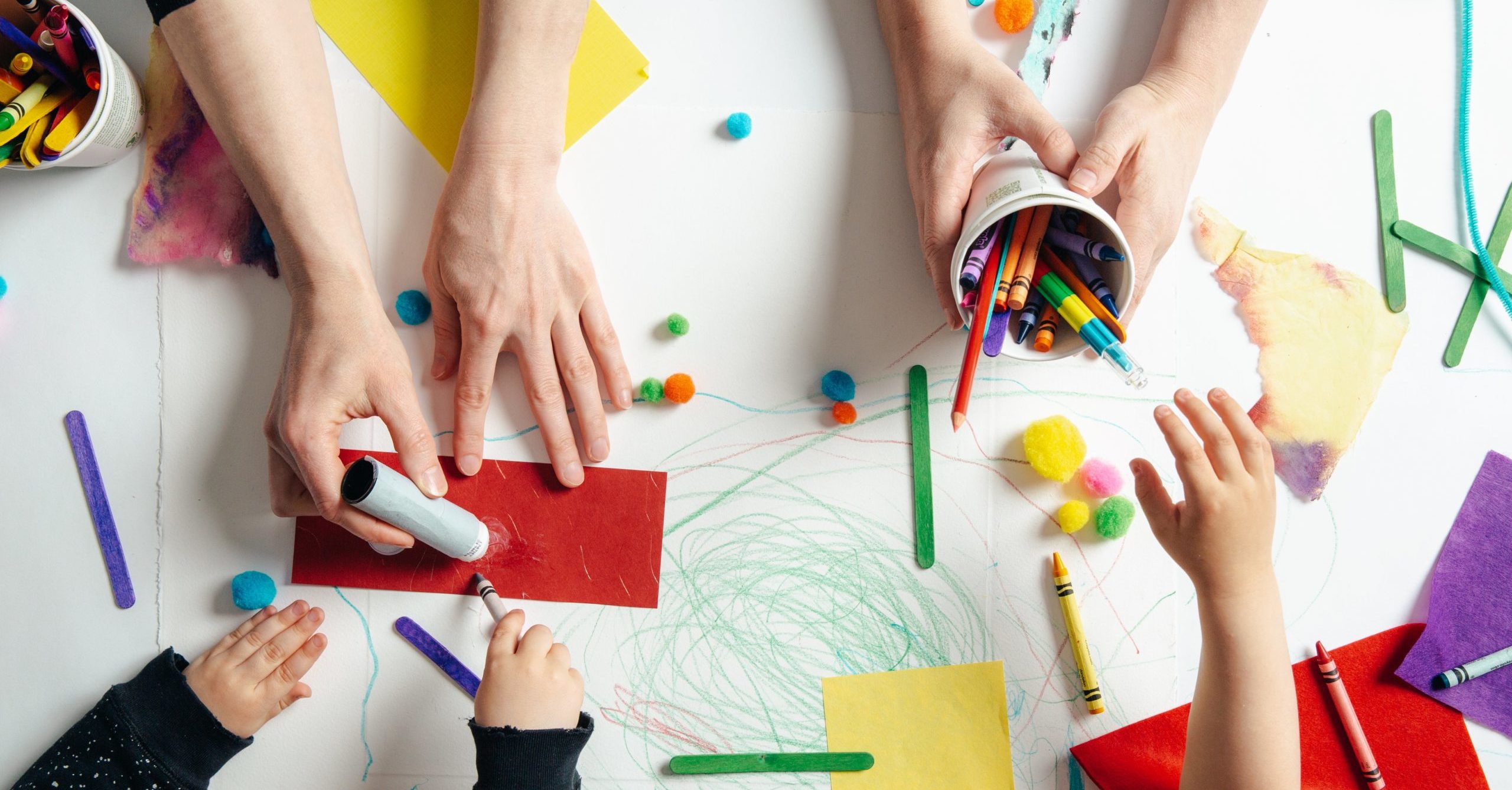 Bringing School Home: Focus on the Possibilities
By Terri Barnes
As schools around the world respond to the spread of coronavirus by shifting to online classes for essential instruction, military-connected students and their parents are bringing school home. While schools create virtual learning environments and provide curriculum, parents find themselves involved in their children's education in new ways every day.
Amanda Trimillos, EdD, and Stacy Allsbrook-Huisman, military spouses and coauthors of Seasons of My Military Student: Practical Ideas for Parents and Teachers, say parents don't need to panic about the class time their students will miss. They and other experienced educators agree this is the time to take a deep breath and focus on possibilities rather than limitations.
Give Grace
"First, give yourself, your students, and your school time and grace to settle into a new routine," says Amanda, a teacher and mother of four, who is managing varying levels of instruction for her four children now at home. "We've had difficult days like everyone else. It will take time to find our groove but we will. We're all on a steep learning curve, but we can come out of this with new skills and a new appreciation for each other."
Stacy, whose two children are also learning at home, says establishing routines and keeping balance is essential for parents so they can provide stability for their children.
"My kiddos are looking at me for their emotional compass," she says. "If I'm showing cracks, they'll take it on themselves. So, my day is filled with lots of forgiveness and grace."
Reassure
Home school mom and Marine Corps wife Lindsay Swoboda says parents who now have their children home during the school day should remember their primary role is to reassure their children, especially when they are affected by the uncertainty of the times.
"My hope is that they won't just be their child's teacher," she says. "Be their parent. Be a safe place to land in all this craziness. For all of us, the best we can do is our best … in this time, what we have to give has to be enough. We are not required to be any more of a super-parent than we already are. What is required is more grace, more forgiveness, more resolve to rest in the love in front of us."
Claire Wood is an army wife with experience in education, both as a classroom teacher and home educator of her three children. She reassures parents that a change in schooling method, even missed days of instruction won't necessarily deter academic success. She suggests thinking about the possibilities now open instead of the schools now closed.
Find Fun
"Let it be fun," says Claire. "Let this be a time to fan the flame of their own natural curiosity, love of learning, and engagement with the world around them."
Both Claire and Lindsay emphasize that learning at home does not take as many hours as a day in a full classroom. Parents don't have to fill every hour with schoolwork or feel obligated to provide entertainment.
"Let this be a time to fan the flame of their own natural curiosity, love of learning, and engagement with the world around them."

–Claire Wood
"What might take more than a day with twenty-plus students in a classroom can be streamlined to mere hours are home," says Lindsay. This means more free time, which calls for creativity, especially when getting together with friends is not an option.
Parents can give kids responsibility for filling some of their own time, providing age-appropriate parental supervision, of course. Parents also need to take time to keep themselves healthy and spend time doing things they enjoy. Getting outside for sunshine and fresh air when possible and incorporating movement and exercise each day—even when you have to stay indoors—helps create a healthy routine for both parents and kids.
Claire adds, "There is no right or wrong way to use this time. Let your kids do something they enjoy or study something they want to learn more about. Help them look for ways to engage their minds and their hearts."
Terri Barnes is a veteran military spouse, journalist, and author of Spouse Calls: Messages From a Military Life. As senior editor for Elva Resa Publishing, Terri was the lead editor of  Seasons of My Military Student: Practical Ideas for Parents and Teachers.
---
Amanda, Stacy, Lindsay, and Claire offer these practical ideas for learning at home.
Choose a historical period and read about influential people from that era. Watch a movie or documentary that highlights events and people. Talk about what was surprising, new, different from the world today.
Read, read, read! Don't forget audiobooks, ebooks, or movies about books and authors. Many libraries offer digital resources to check out online.
Send (real) mail! Kids can write to veterans homes where residents can no longer receive visitors and to family members and friends who are far away. Handwritten letters and homemade cards are fun to create and always appreciated.
Find science experiments online that can be done safely at home.
Take a virtual field trip. Search online for virtual tours of museums, zoos, and national parks, and more.
Play, read, or study outside when possible. Recharge with sunshine and fresh air.
Involve kids in household chores. This teaches kids what it takes to keep a house in order and helps get chores done.
Give creative time. Build with Legos; work on jigsaw puzzles; solve math or word puzzles; create art projects.
---
For more resources, see this list of Online Resources for Learning at Home.
To connect with Amanda, Stacy, and other supporters of military-connected students, join the Seasons of My Military Student Cultivation Team Room on Facebook.
Read Lindsay's blog at Uplifting Anchor.
Listen to Claire's Advice Not Given podcast and read her blog The Story of Our Lives.